About Us
The Somali Health Board (SHB) is a public, non-profit 501(c)3 grassroots organization, formed in 2012 by Somali health professionals and volunteers concerned about the health disparities that disproportionately affect new immigrants and refugees within King County, with ambitious goals of eliminating and reducing health disparities. 
Vision
We envision a thriving and healthy Somali community in Washington State.
Mission
To reduce health disparities in King County's Somali community.
Goals
Systems Change
Establish and maintain partnerships with health systems and allied community organizations to advocate for system and policy change.
Advise and partner with healthcare and governmental systems in communicating key health and safety information in a culturally appropriate and effective manner to the Somali community
Community Empowerment
Prioritize and address identified gaps in health outcomes
Provide health education to Somali community members
Maintain a network for Somali health professionals to collaborate, share knowledge and mentor Somali youth to pursue health related careers
Research
Advocate for, lead and collaborate with our partners on research efforts that seek to understand existing health inequities, improve knowledge of health priorities and improves available data related to health status in the Somali community.
Awards:
Somali Health Board honored with 2018 Executive's Award for Community Resilience
King County Executive Dow Constantine chose the Somali Health Board to receive the eighth annual Executive's Award for Community Resilience, based on their community approach to healthcare, disaster preparedness, and emergency response. This award is given each fall in recognition of outstanding efforts made by volunteer organizations to prepare for and respond to emergencies. The award is also intended to promote safer communities, strengthening King County as a whole.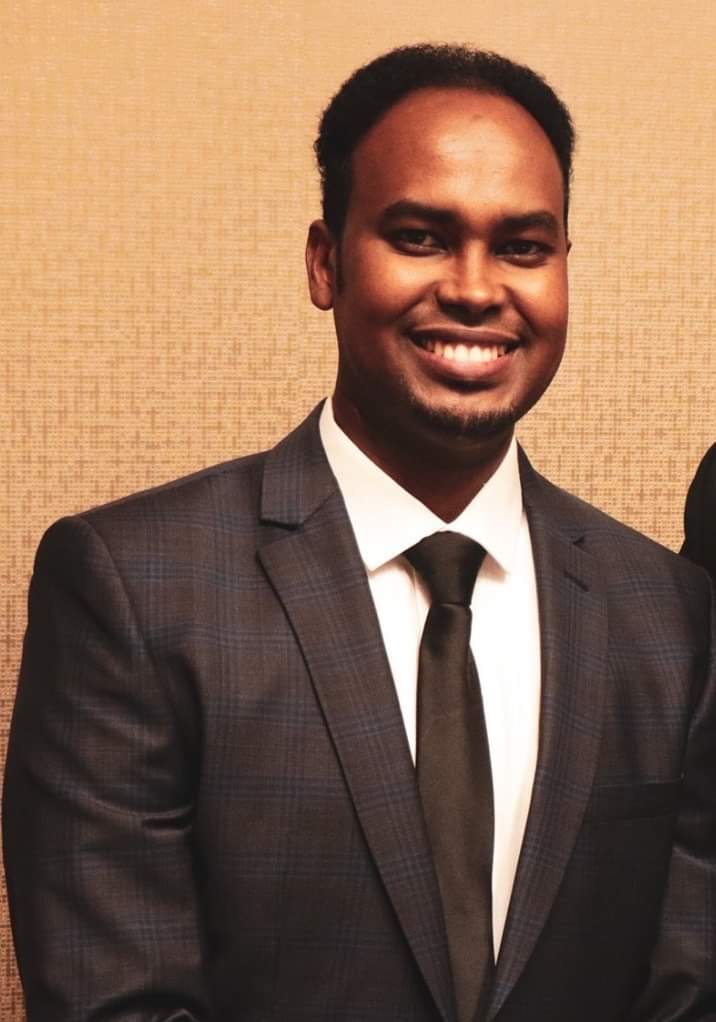 Ahmed Ali, PharmD
Executive Director
Ahmed Ali, Pharm.D is one of the Somali Health Board founders and current executive director, an entrepreneur, community-health advocate and change-maker with passion and experience in the health disparities advocacy. He's also a clinical instructor at UW's department of Global Health.
Dr. Ali is an active member within the Somali community, with emphasis on immigrant and refugee health and also serves at various advocacy, policy and systems change tables, including the Fred Hutch Community Advocacy Board and the City of Seattle's Sweetened Beverages Tax Advisory Board and believes healthcare is a universal right for all. He's also a recipient of the 2016 Molina Healthcare's Community Champions Award recipient.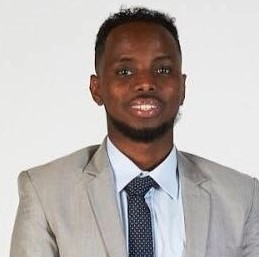 Mohamed Shidane
Deputy Director
Before the Somali Health Board, Mohamed Shidane had the privilege of working in other parts of the community both as a mentor-seeking-youth and as a solution-seeking-advocate for social issues affecting the youth. It was through his work volunteering for different community-based organizations that he was able to discover his organizing skills and the potential for opportunities in uniting the community under solution-oriented projects and work. Furthermore, ten years of experience in working as a State and nationally certified translator, patient advocate, and as a cultural broker, has afforded Mohamed to venture into community work more deeply. Shidane also is an adamant believer of the influences that can only be derived from unity and collaborations within peers and affirms that with everybody working together, our resolutions are more than enough to improve the health and living situations of our Somali communities here and abroad. "Even though it might undeniably look and feel that outside powers and influences beyond our reach, are responsible for our shortcomings as a community both here and back home; the only efforts we should count on and believe in, are our day-to-day exertions. We all should be the ultimate agents of the positive changes that we aspire for our lives as individuals, parents, and as a community."
Fun Fact: Mohamed is a local Somali poet and social justice advocate whose work is appreciated and enjoyed beyond our borders.
Favorite quote:
"Happiness does not really depend on objective conditions of either wealth, health or even community. Rather, it depends on the correlation between objective conditions and subjective expectations."
― Yuval Noah Harari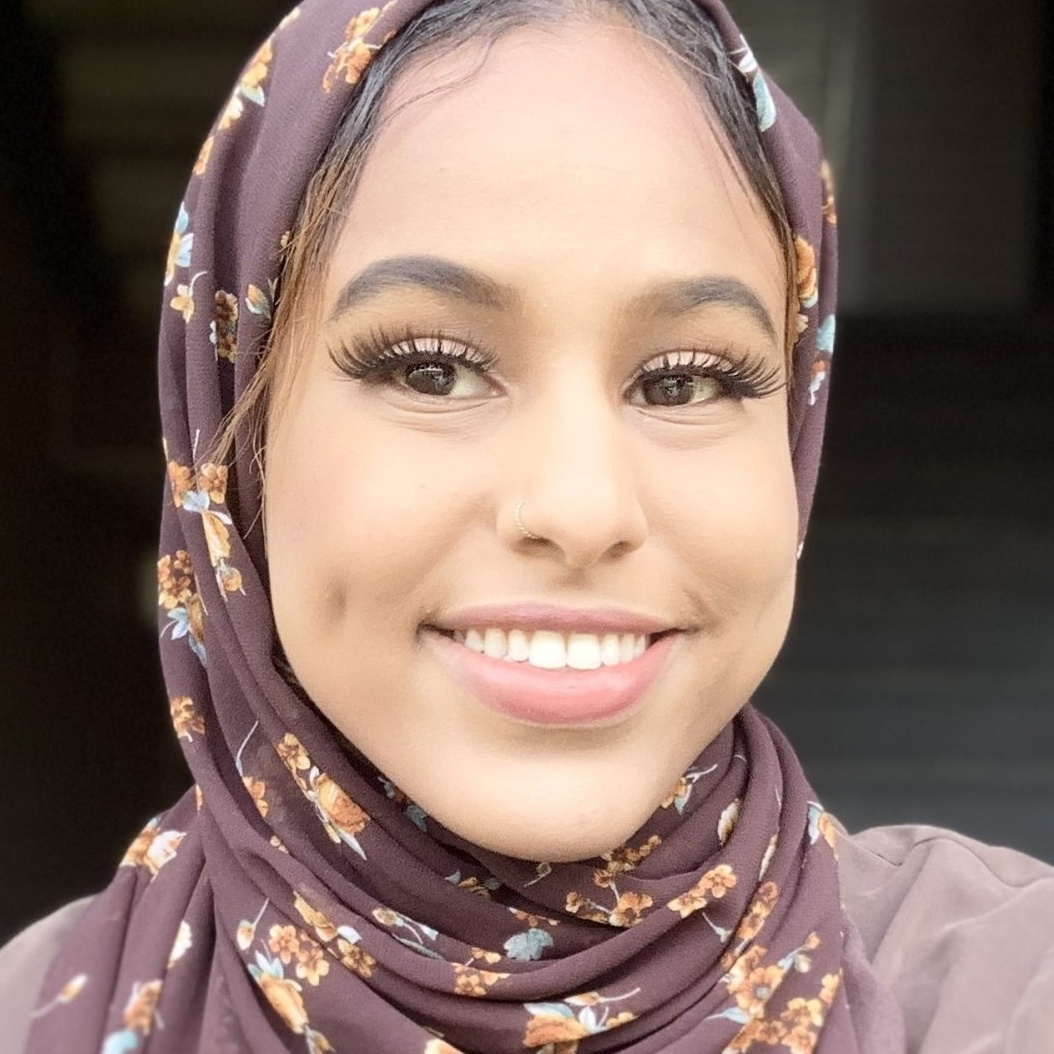 Rowaida Mohammed
Behavioral Health program manager
Rowaida Mohammed has a bachelor's degree in both Educational Studies and Global Studies from the University of Washington Bothell. She is currently an M.Ed. student at Seattle University. Rowaida has over 10-year experience of in serving, elevating, and advocating for minorities and immigrant communities in king county. 
Rowaida is currently working with the Somali health board as a Behavioral Health Program Manager working to destigmatize improve, and increasing behavioral health support and resources for our community.
Rowaida is also a public educator for the lead poisoning project preventing lead exposure and addressing childhood lead poisoning. She has developed and executed training/workshops for community members, housing providers, healthcare providers, , childcare providers, and other stakeholders.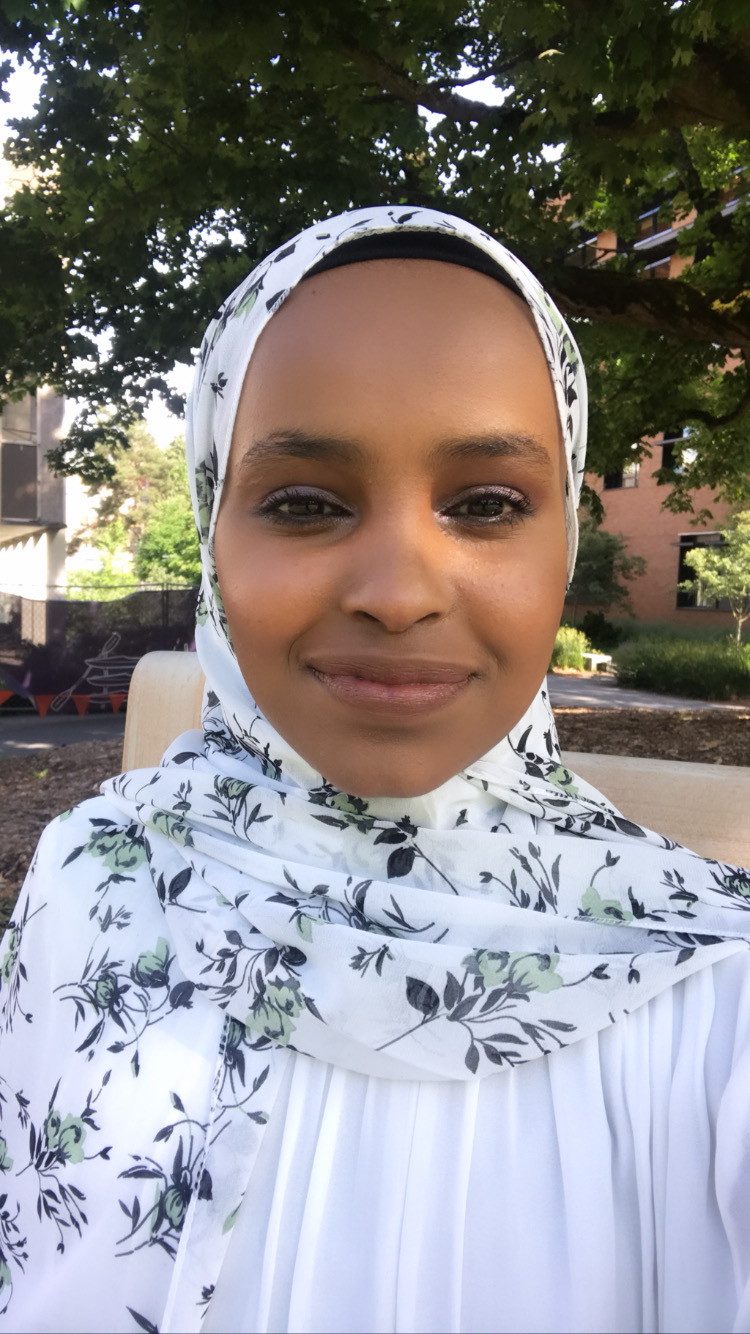 Ladan Abdi
Program Manager SCMP
Profession: Public Health-Global Health: Health Education and Promotion, BA from the University of
WA.
As a public Health -Global Health with a focus on Health Education and Promotion my priority is to
increase health equity within the healthcare and maternal health have become an interest after traveling
to Ethiopia for a comparative maternal healthcare program and got to learn about the root causes of
maternal mortality and morbidity. This has prepared me to tackle maternal issues from all aspects whether it is global or domestic. I've worked with low-income, immigrant, and communities of color in the nonprofit on issues of education and health and continue to further my work with my community through
SHB.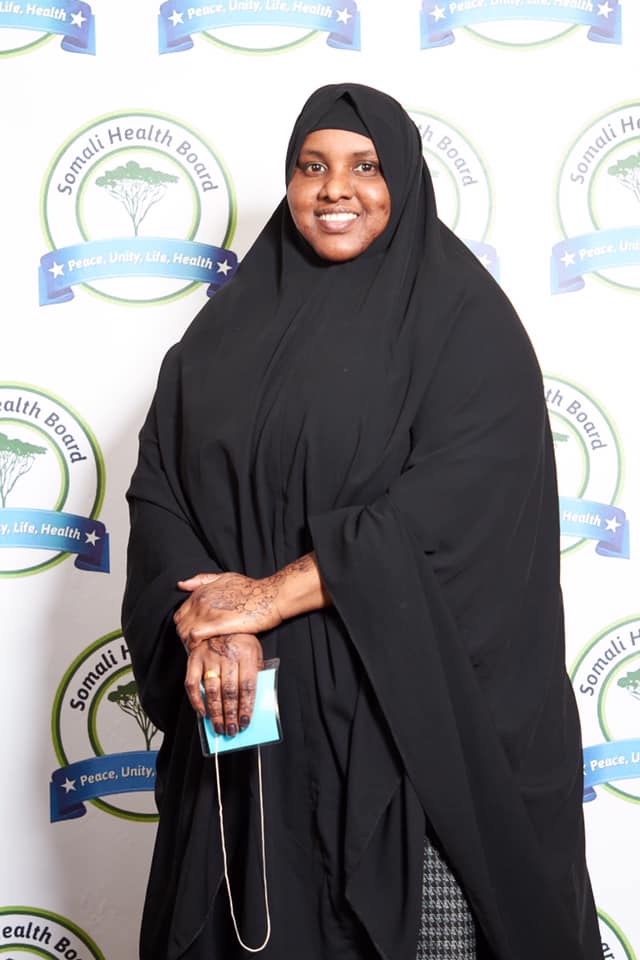 Maymuna Haji
Program Manager
Maymuna Haji our Emergency Medical Services trainer and Othello clinic outreach coordinator. Maymuna is one of the most familier face in the community in community enagagements, trainings, lsitening sessions.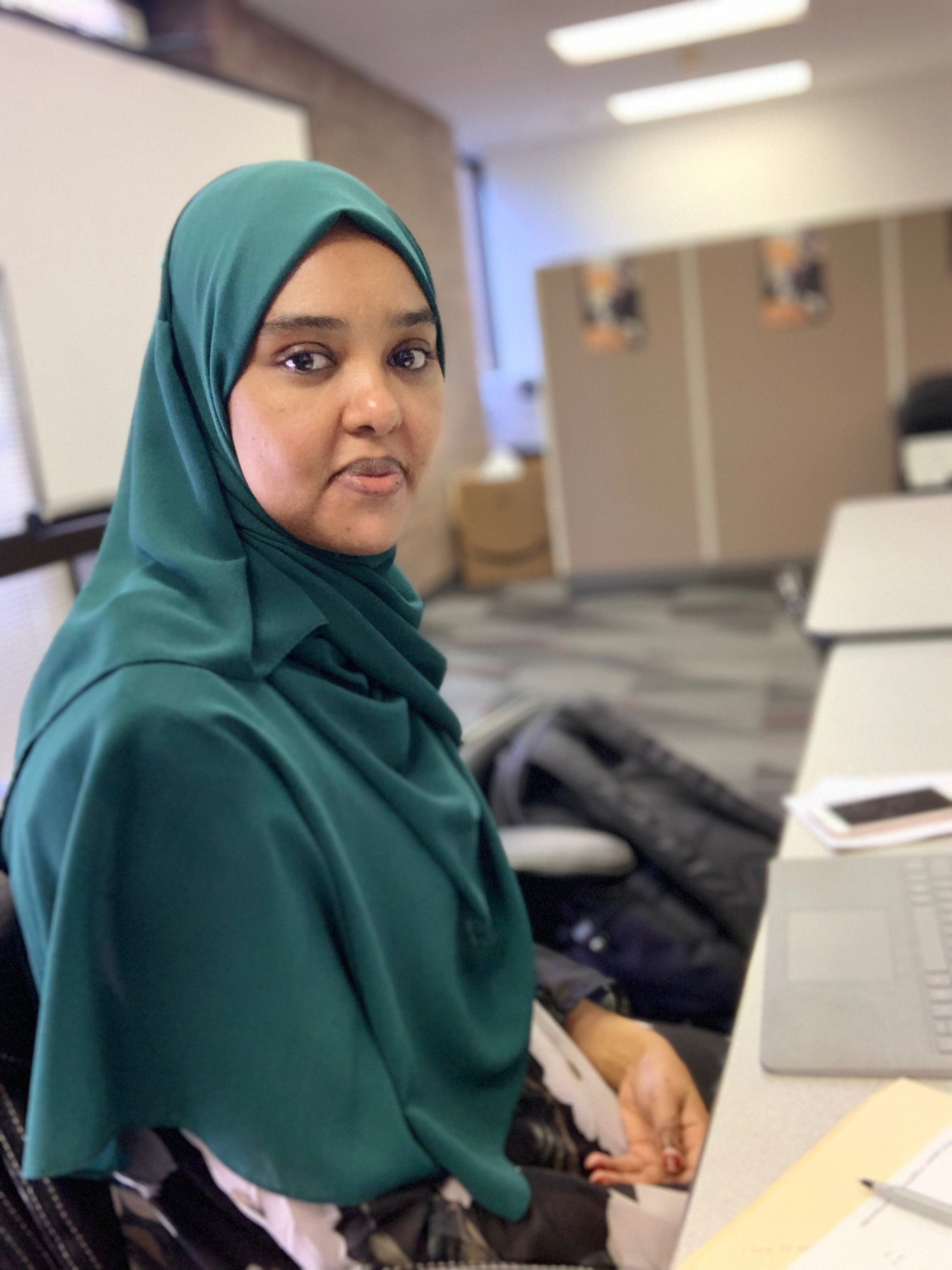 Rahma Ahmed
Operation Director
Rahma has been with SHB since 2016 and is very passionate about the community work. She strongly in being part of the solution and is a strong advocate of community resiliency and self-reliance for finding sustainable solutions to our needs as a community.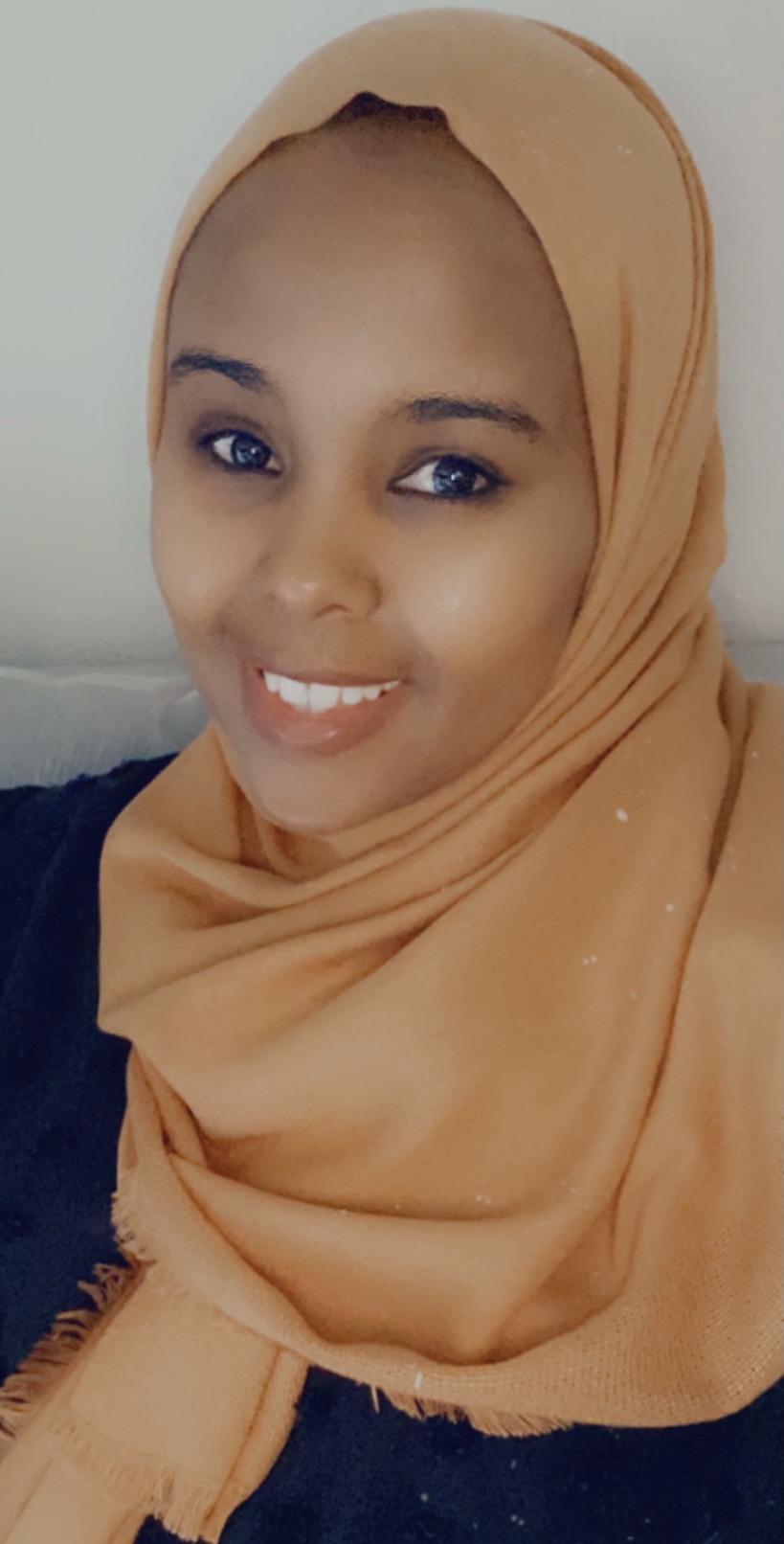 Jamila Ahmed
Operations Assistant
Jamila Ahmed has a Bachelor of Business Administration (Marketing and Management)
at the University of Arusha, Tanzania. She joined Somali Health Board in 2019 bringing
an extensive experience in customer care and administration. Currently she helps our
operations department and is passionate about enriching the immigrant community.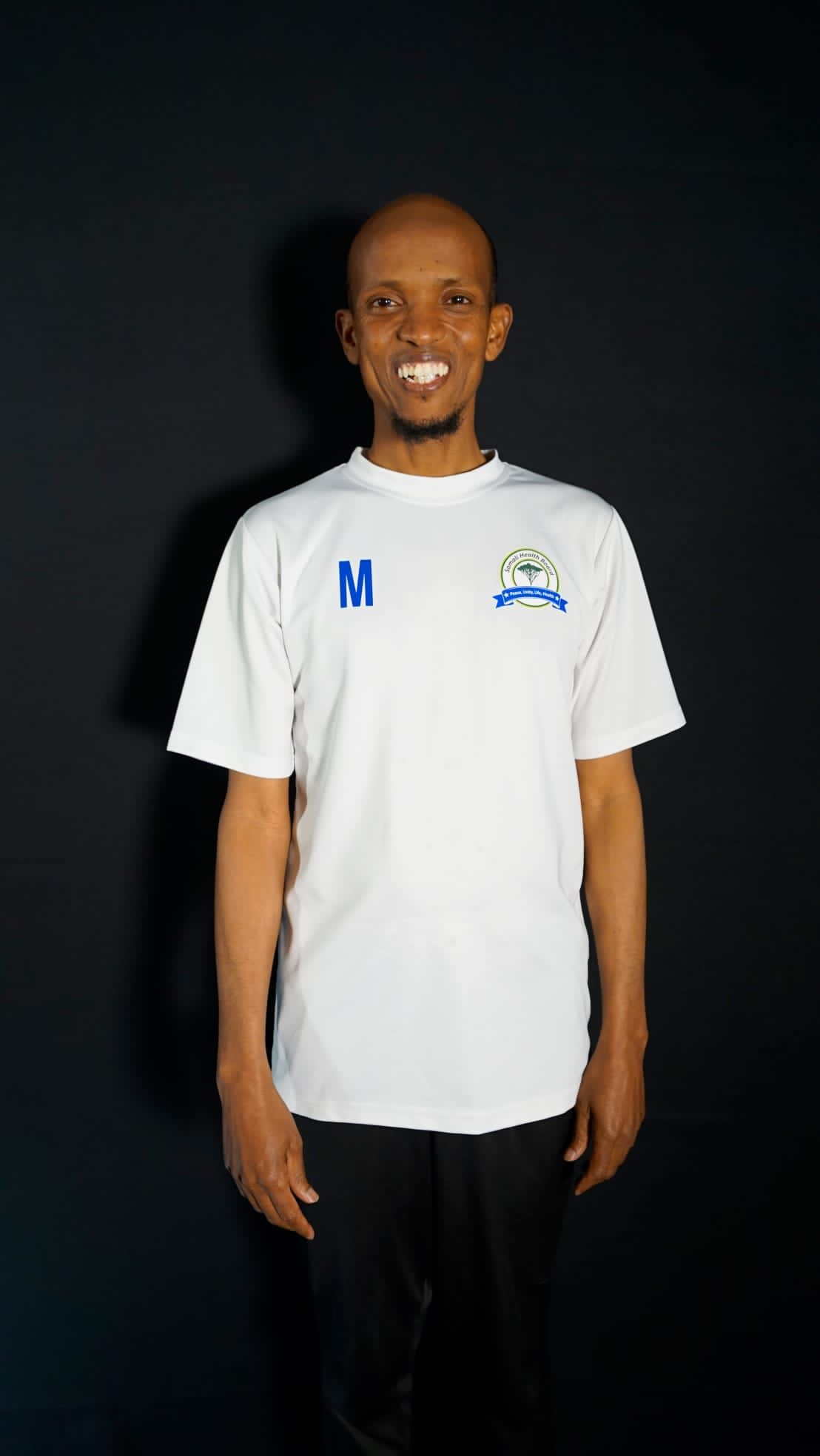 Mohamed Moalim
SHB Youth Soccer Director
I have Master of Cybersecurity & Leadership (MCL) from the University of Washington, Tacoma.
As Somali Health Board's Youth Soccer Director, I over see a culturally responsive learning experience for Somali youth ages 5-18.  Our amazing Youth Soccer coaching team support more than 100 youth in our program.
The program utilizes soccer and culturally reflective adult mentors to engage youth in individual and community building with a focus on physical, mental, and community health.
Participants also benefit from 100+ hours of athletic instruction, camaraderie, mentorship, and community service.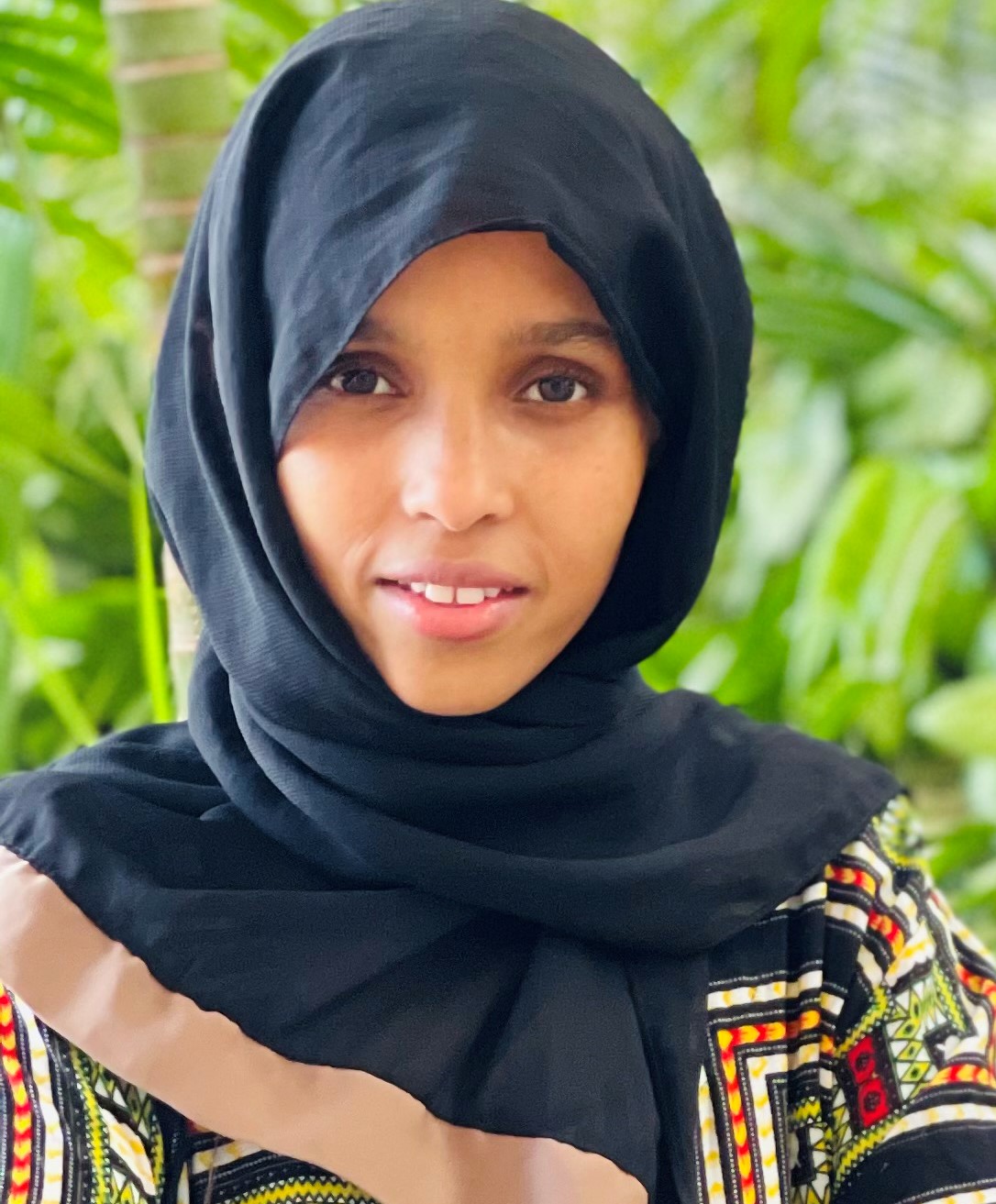 Fatma Abdinasir
Home Visitor
My name is Fatma Abdinasir, a new home visitor with SHB.   I am very excited to be part of Somali Health Board.  I have served in various community organizations, as Resource Navigator, a Home Visitor. My passion stems from early age volunteering in the community as an Interpreter.  Through this role I learned the importance of advocating and supporting our community members in various capacity.
One phrase that I put to heart is that" if you do what you love, you'll never work a day in your life".  Continuing to serve the most marginalized community members is an honor and privilege.  It is not the occasionally thank you get but rather the lifelong impact you make for families.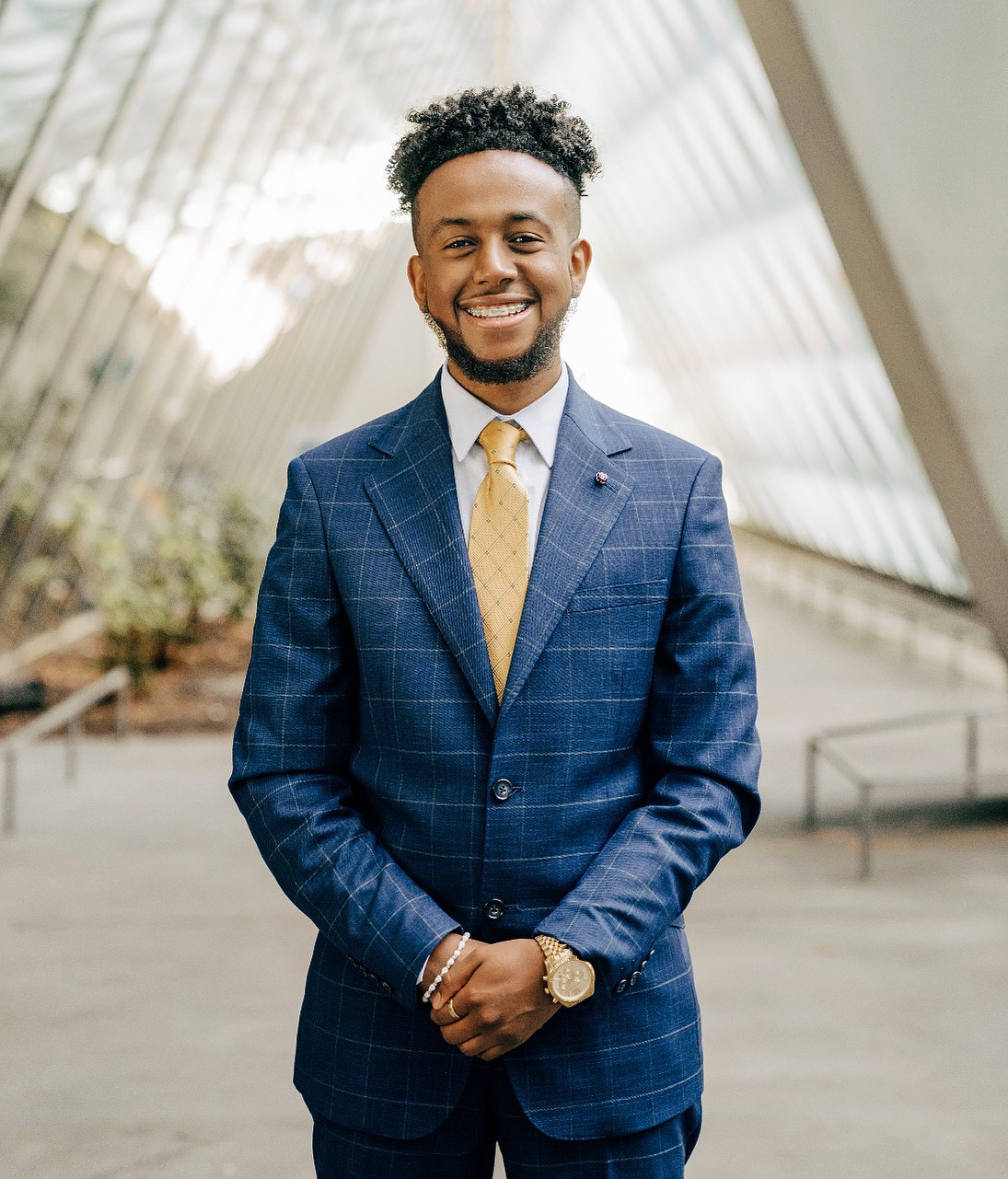 Mohamed Abdi
Youth Coordinator
My name is Mohamed Abdi. I am a proud Muslim, Somali, African American Leader who was born in a Kenyan refugee camp and raised in Tukwila and Seattle, Washington. I have been an advocate for racial and social justice issues since high school, where I served as a board representative for the Tukwila School District when I was 16 years old. And as an intentional Servant Leader, my approach in my community work is through a solid, social justice and racial equity lens.
Throughout my leadership experiences, I'm really big on youth mentorship at Somali Health Board. I have served as an organizer with the City of Seattle's Immigrant Family Institute Advisory Board and I have helped lobby bills on homelessness, immigration, and education both locally and federally since I was 14 years old. 
I'm the eldest of 8 children and I am a first-generation college student who has graduated from the University of Washington at Seattle with an AES major and minor in diversity. And for me, I'm also currently the youngest councilman in Tukwila history at 24. And I'm proud to be serving the city that made me the man I am today.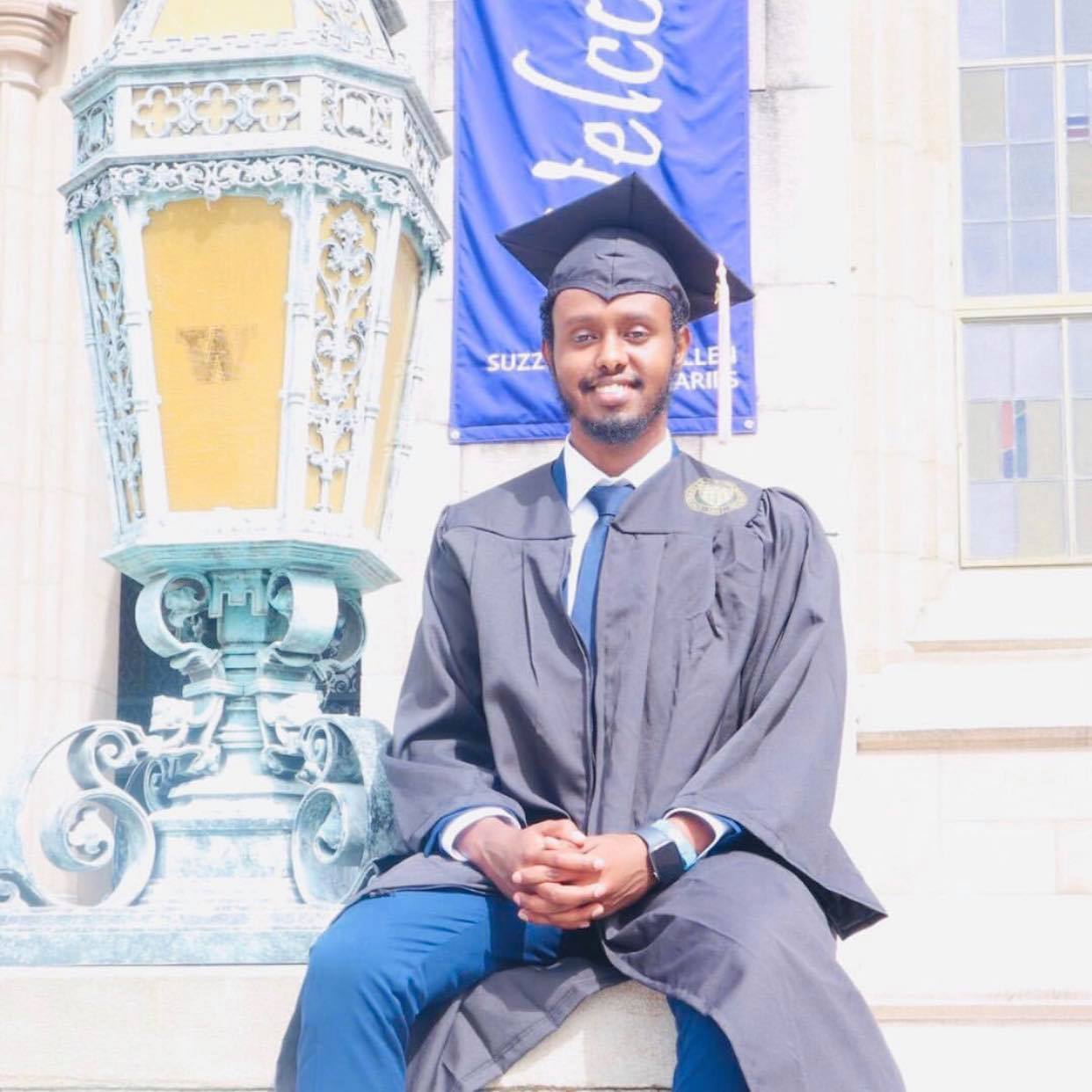 Abdifatah Abdi
Events Manager
Abdifatah Abdi has a Bachelor of science in Public Health- Global Health from University of Washington. He has been an active member in the community for the past 6 years both in volunteer ship and working for Somali health Board.
Abdifatah is now the events and Outreach coordinator for Somali Health Board and the COVID-19 response team manager. His work is to plan and execute all SHB events. He has been actively working on the COVID-19 work, carrying out all the COVID-19 testing and COVID-19 vaccinations in and around south King County. He is also involved and peer heading collaborative COVID-19 population health equity research partnering with University of Washington's school of Public Health on community-based participatory research.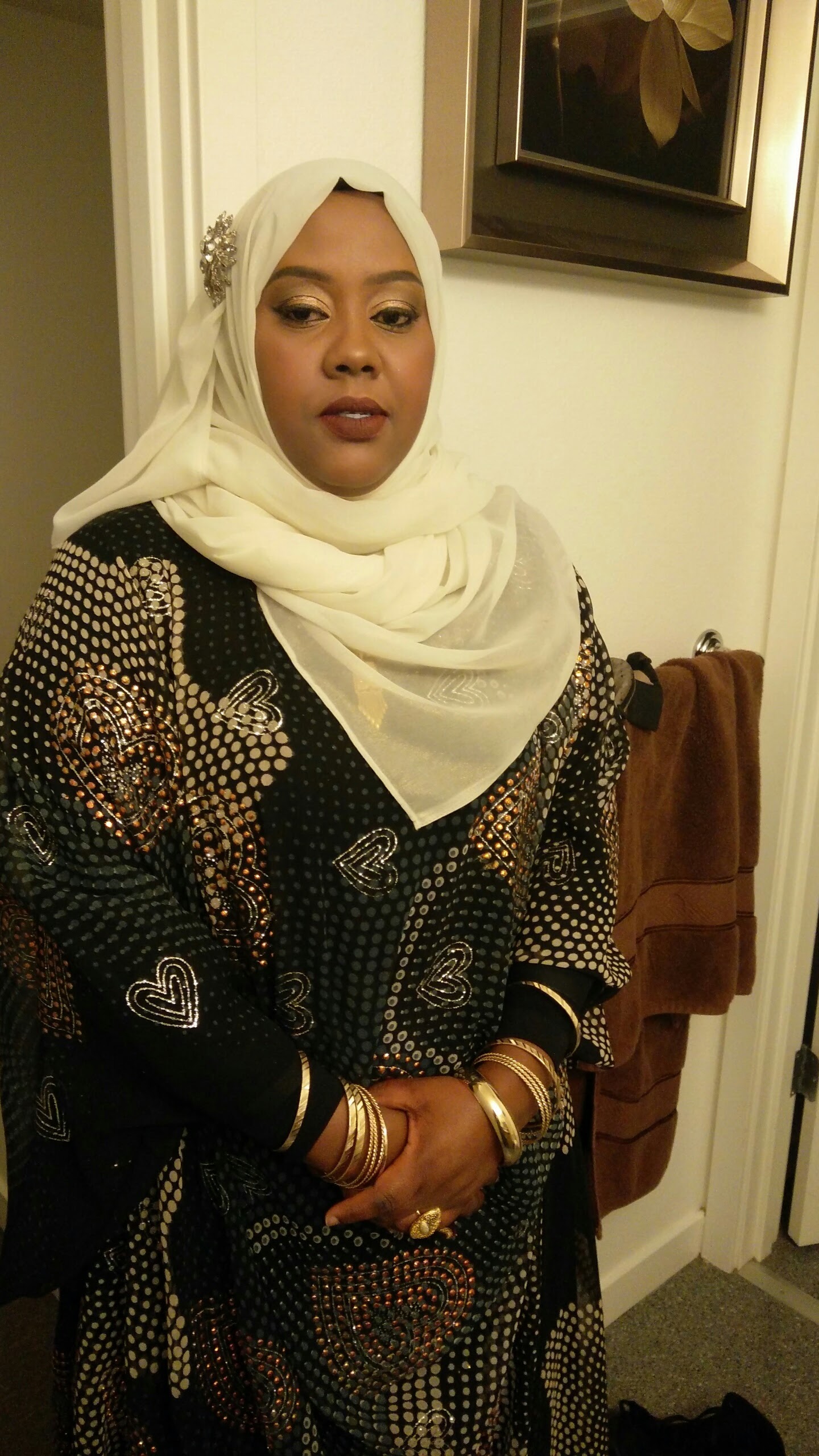 Zeinab Ahmed
Home Visitor
My name is Zeinab Ahmed, a new home visitor for seniors and operation assistance. I have been working with seniors for over 10 years and my passion working with them is growing. I am very profound to be part of Somali Health Board. I have a bachelor's degree in Public Health. I have volunteered and worked in other organizations and that's what I realize we make a life by what we give.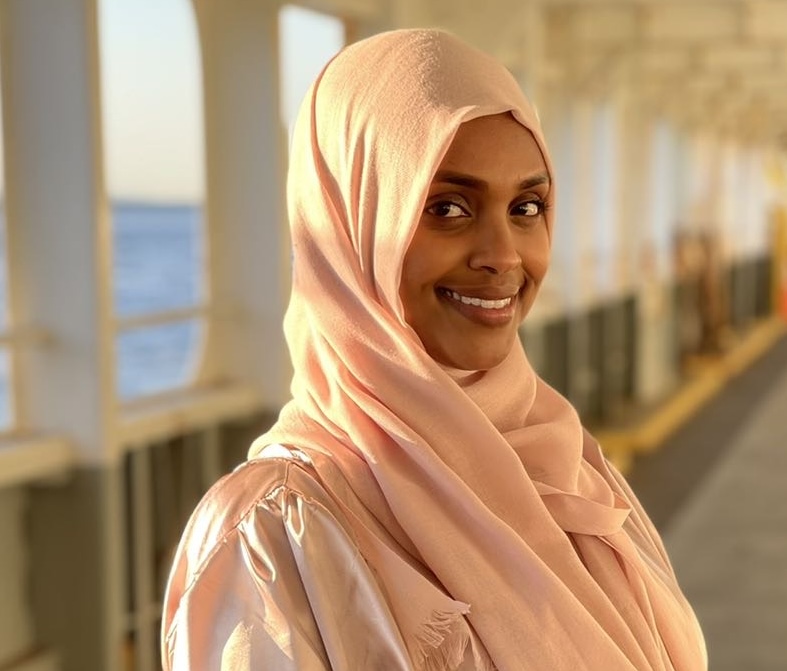 Muna Mahamud
Behavioral Health Case Manager
Muna Mahamud has a double bachelors from college of health in Nuclear Medicine and Health Education and promotion from the University of Utah. She is attending the University of Washington for her Master in Health law and desires to enrich and put awareness in her community to stay healthy and live in an equal environment.
She is working with Somali Health Board as the Behavioral Health Case Manager.
Before she moved to Washington state she was working with youth and refugee families as case manager and mentor to guide them to the right resources and make sure all the knots of help they need have been untied. She has this quote that says "What if that was me." . She has the compassion that strives her to put people in need before her and teach them with the amount of knowledge she has and also gain from them what she is lacking.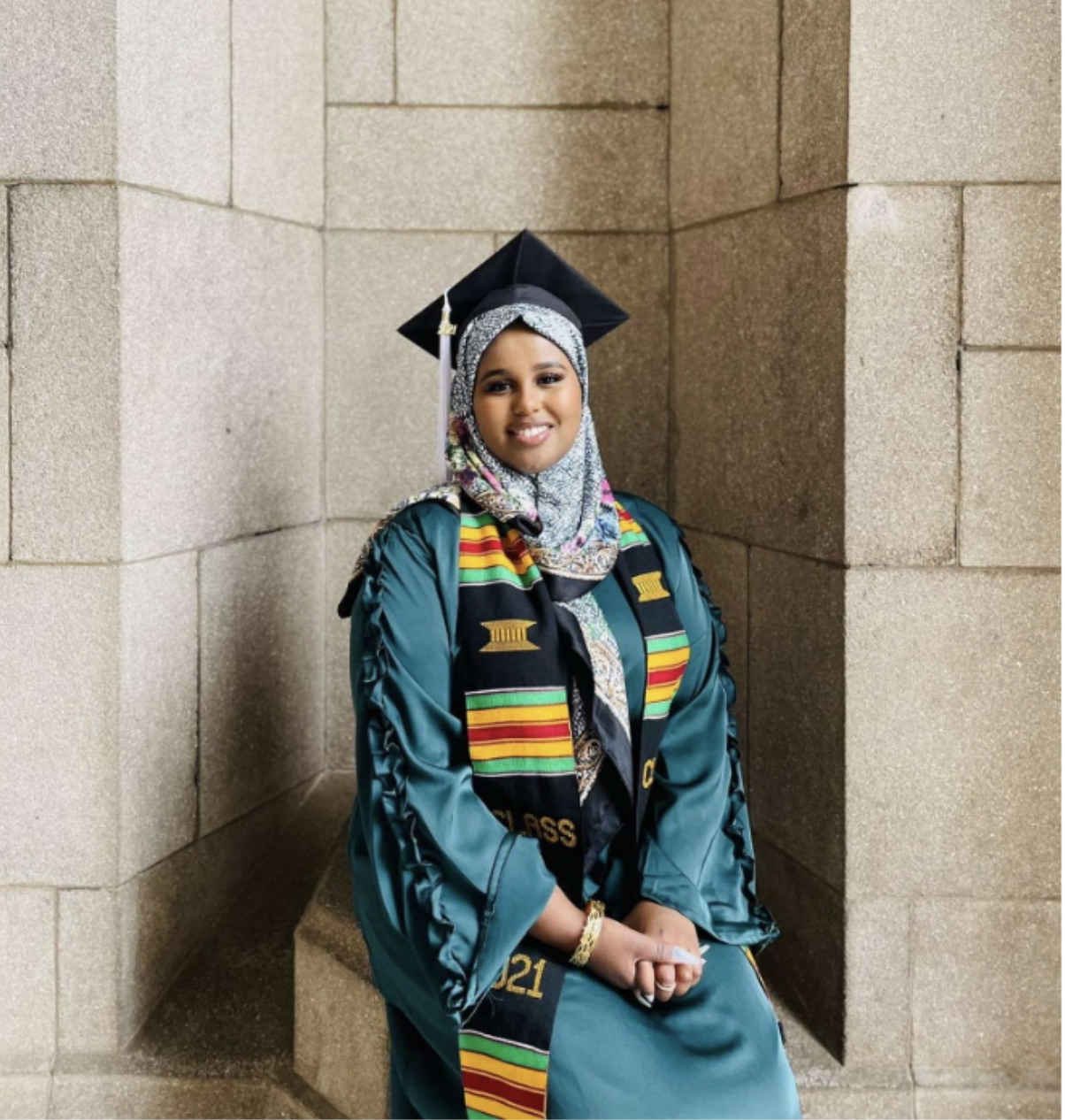 Adna Hussein
BH Program Assistant
I have a Bachelor of Arts in Healthcare Leadership from the University of Washington Tacoma. I work on
the Mental health and development delays project as a behavioral health program assistant. I am a firm
believer that improving community health starts with education and equal access to health information
for under-represented communities. I am dedicated to studying the intersecting inequalities and
barriers that exist within King County systems. I aspire to integrate cultural humility in my own
communities as well as those different from my own and increase equitable distribution of health
resources in marginalized communities.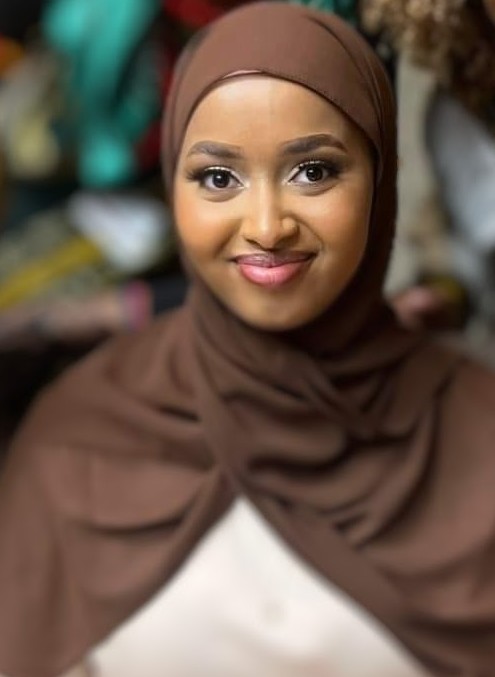 Zahra Mohamed
Home Visitor SCMP
My name is Zahra Mohamed, I am a home visitor for the Somali centering motherhood program (SCMP). Passionate about educating our communities how to navigate the health care system and ensure that our societies needs are addressed in an equable manner. I've an associate degree in computer science, currently pursing cyber security at central Washington university.  I love engaging in conversations about social justice, mental health, and Technology.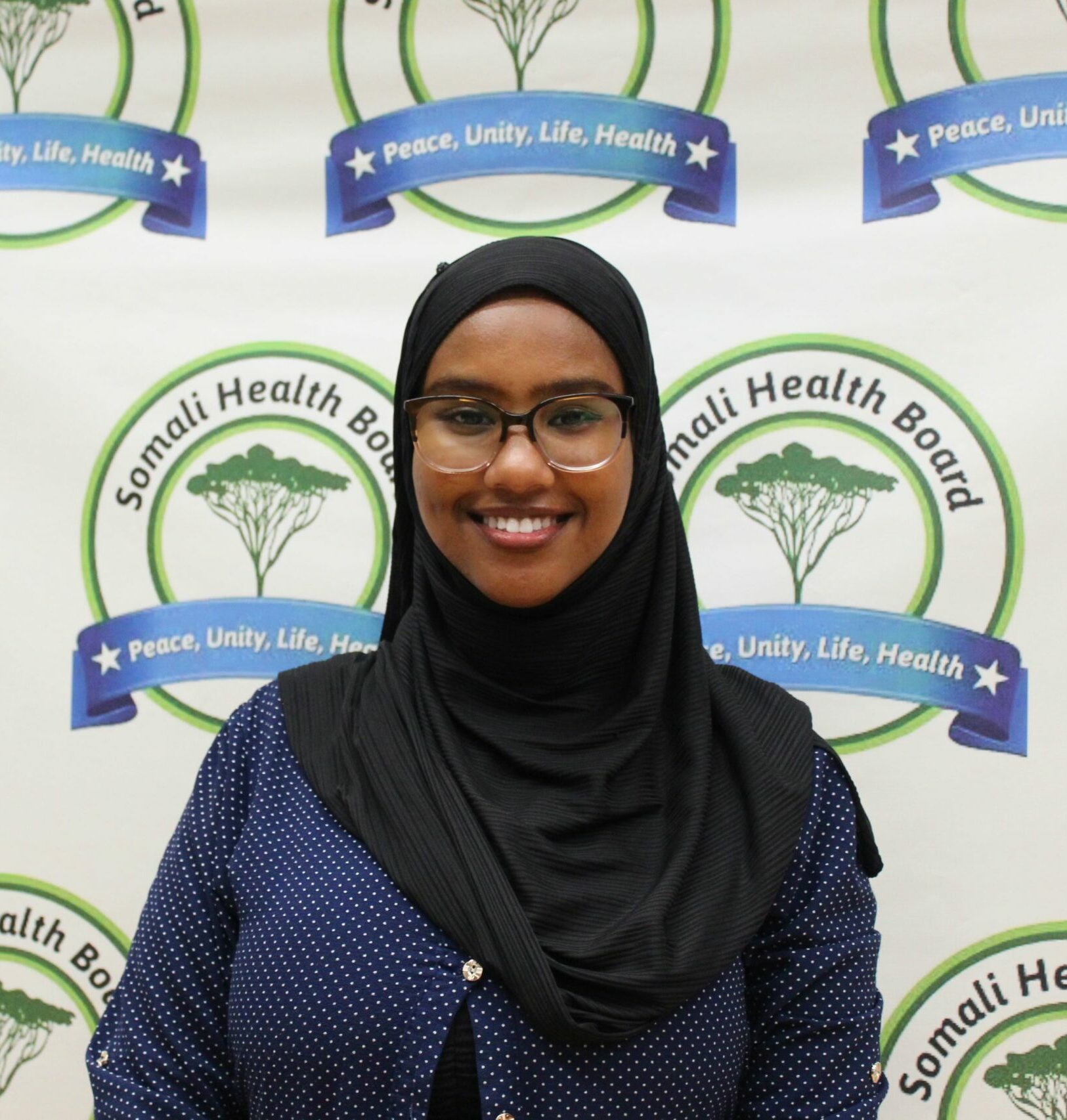 Sareda Abshir
Mental Health Case Manager
Sareda grew up in Boston, Massachusetts and has moved to Seattle, WA in August of 2022. She graduated from University of Massachusetts Boston, where she majored in Psychology. She has always aspired to help the Somali community through the mental health field and wants to challenge the stigma against needing mental health support. She firmly believes that nourishing our mental well-being is just as important as taking care of our physical well-being.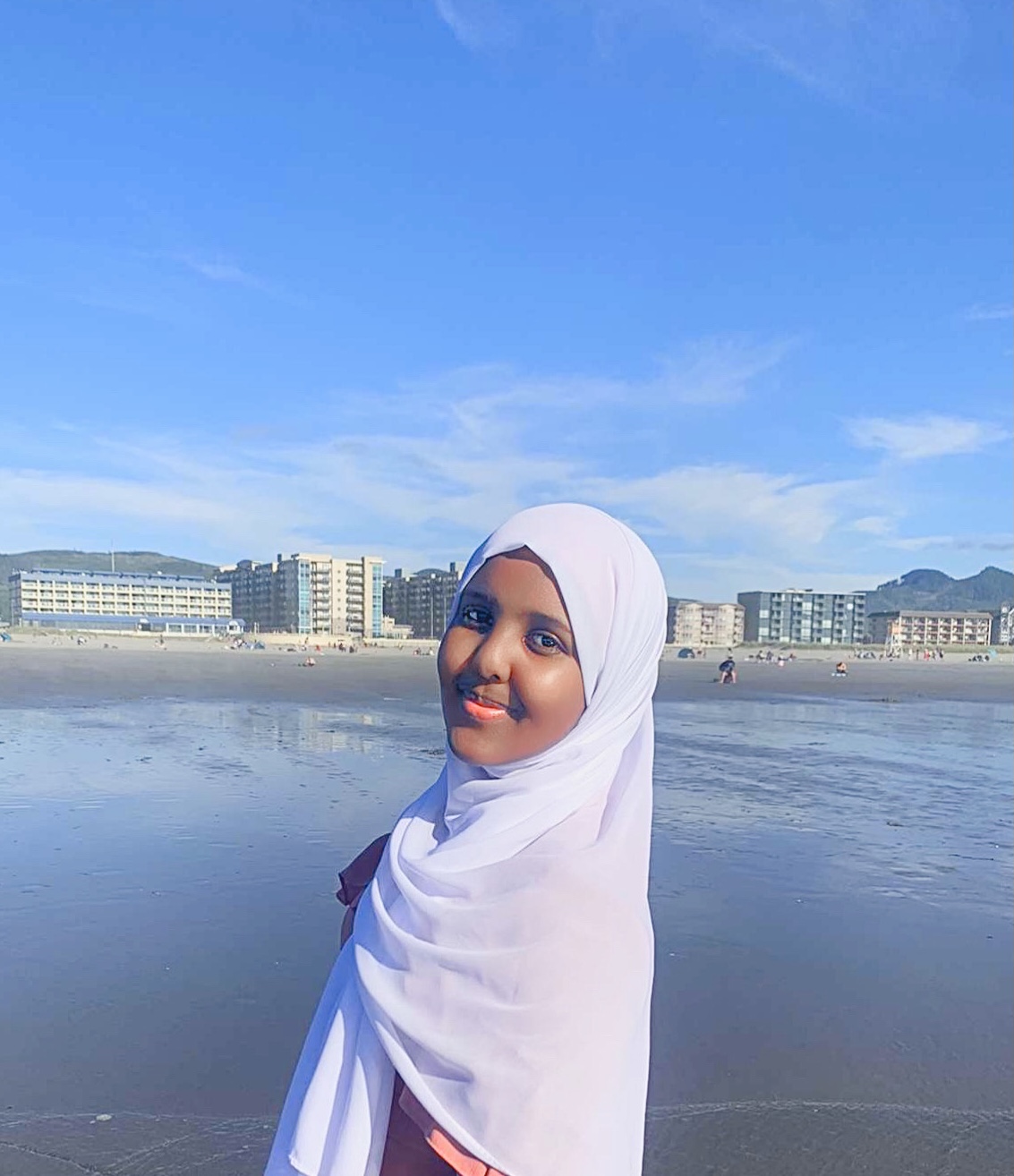 Nasra Mohamed
Event & Policy Coordinator
Nasra Mohamed has gained her B.A. in Environmental Studies from the School of Interdisciplinary Arts and Science, from the University of Washington Bothell. She strives to amplify the needs of marginalized communities, through advocacy in search for equitable health services. She continues to do so through mentor driven research, with the goal of accurately representing the experiences and needs of underrepresented communities. 
Prior to joining, Somali health board, Nasra was an undergraduate research assistant at the University of Washington, working alongside the Somali health board on multiple research projects. Now as an event and policy coordinator, she intends to use the skills she has gained to better serve the community.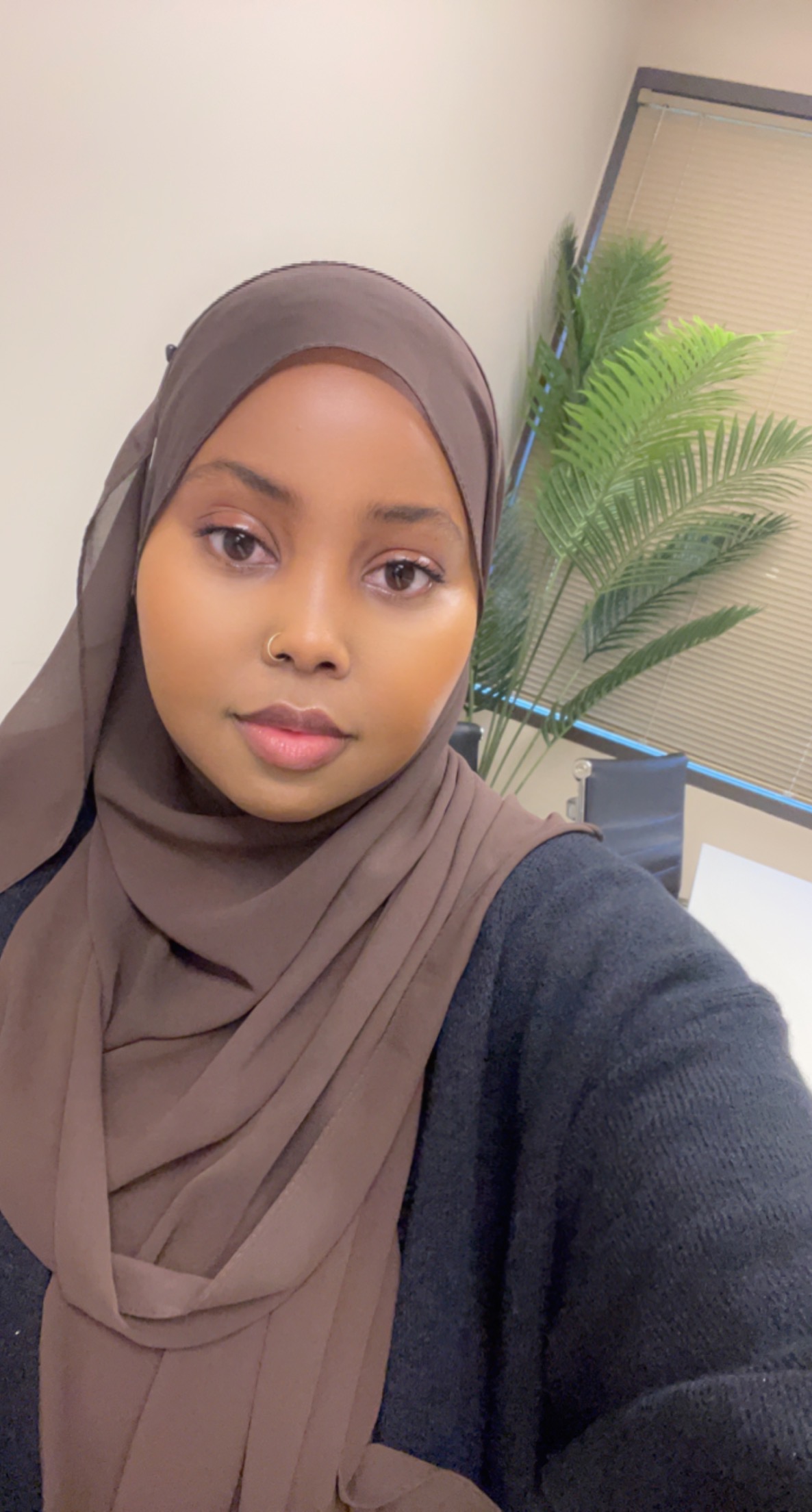 Maryan Mohamed
Program Coordinator
My name is Maryan Mohamed and I am the Program Coordinator for the Intergenerational Program at Somali Health board. I have a B.A in Healthcare Leadership from the University of Washington. I have previous experience in Administration, Customer service, and as an Ophthalmic Technician. As a first generation Somali American, I am passionate about helping my community and learning more about our overall strengths and weaknesses to provide better resources.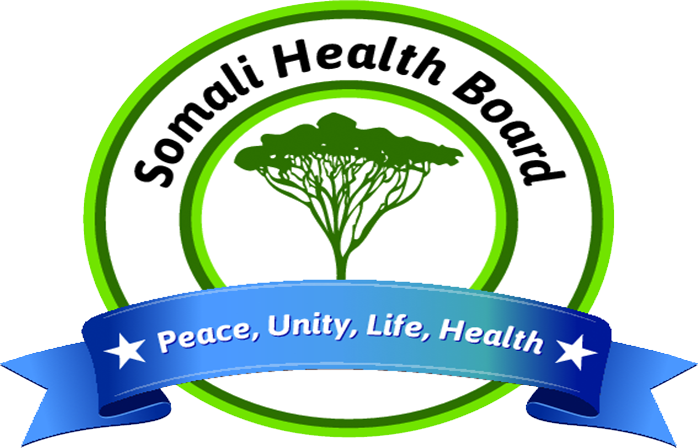 Fartun Mohamed
Senior Health Promotion Manager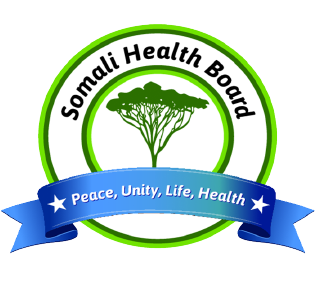 Nasteha Ali Muse
Project Manager
Nasteha Ali Muse has joined the Centering Program as a home visitor. Nasteha is not new to Somali Health Board as she has previously worked and volunteered with the organization in a different capacity.
Nasteha has a bachelor's degree in public Health and Medical Anthropology from the University of Washington, and a master's in business administration from Seattle University. She has years of experience working with families, pregnant women, and young children and greatly enjoys this work. Nasteha will be reporting to Centering Program manager, Ladan Abdi.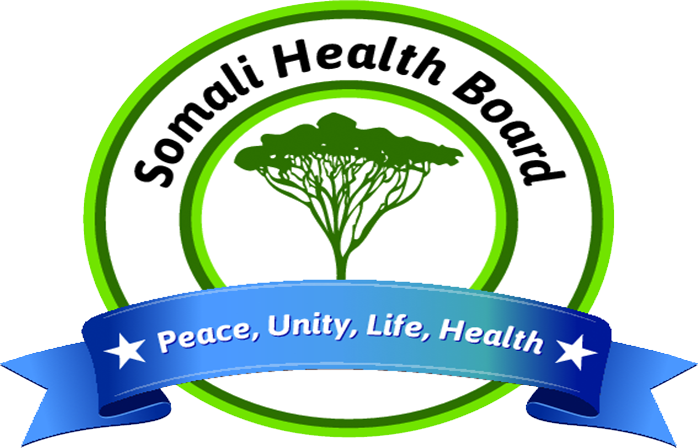 Safiyah Hersi-Dhooye
WCI Programs Manager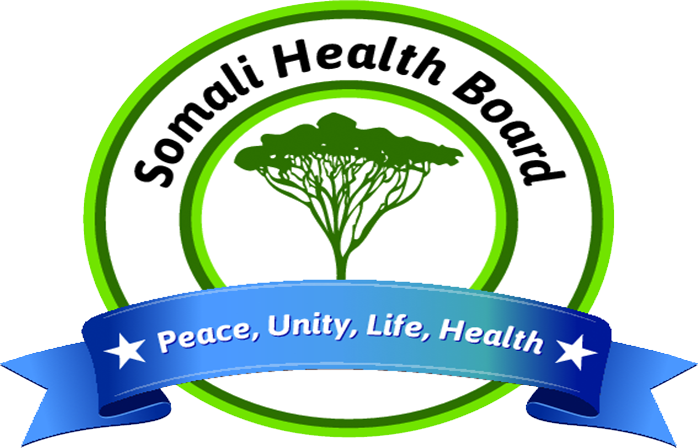 Kresha Abdi
Finance Director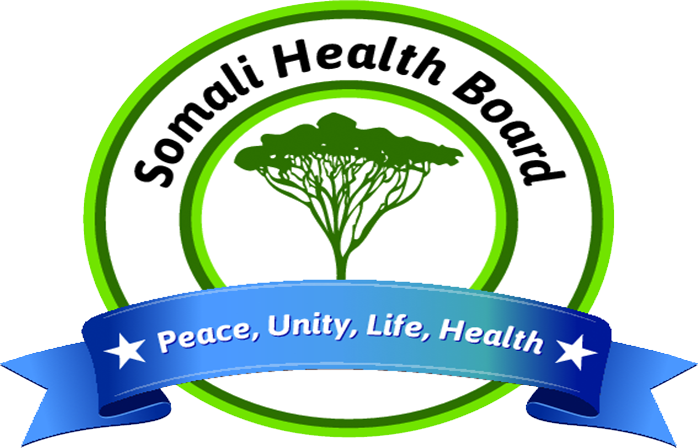 Abdirahman Sirad
Soccer Head Coach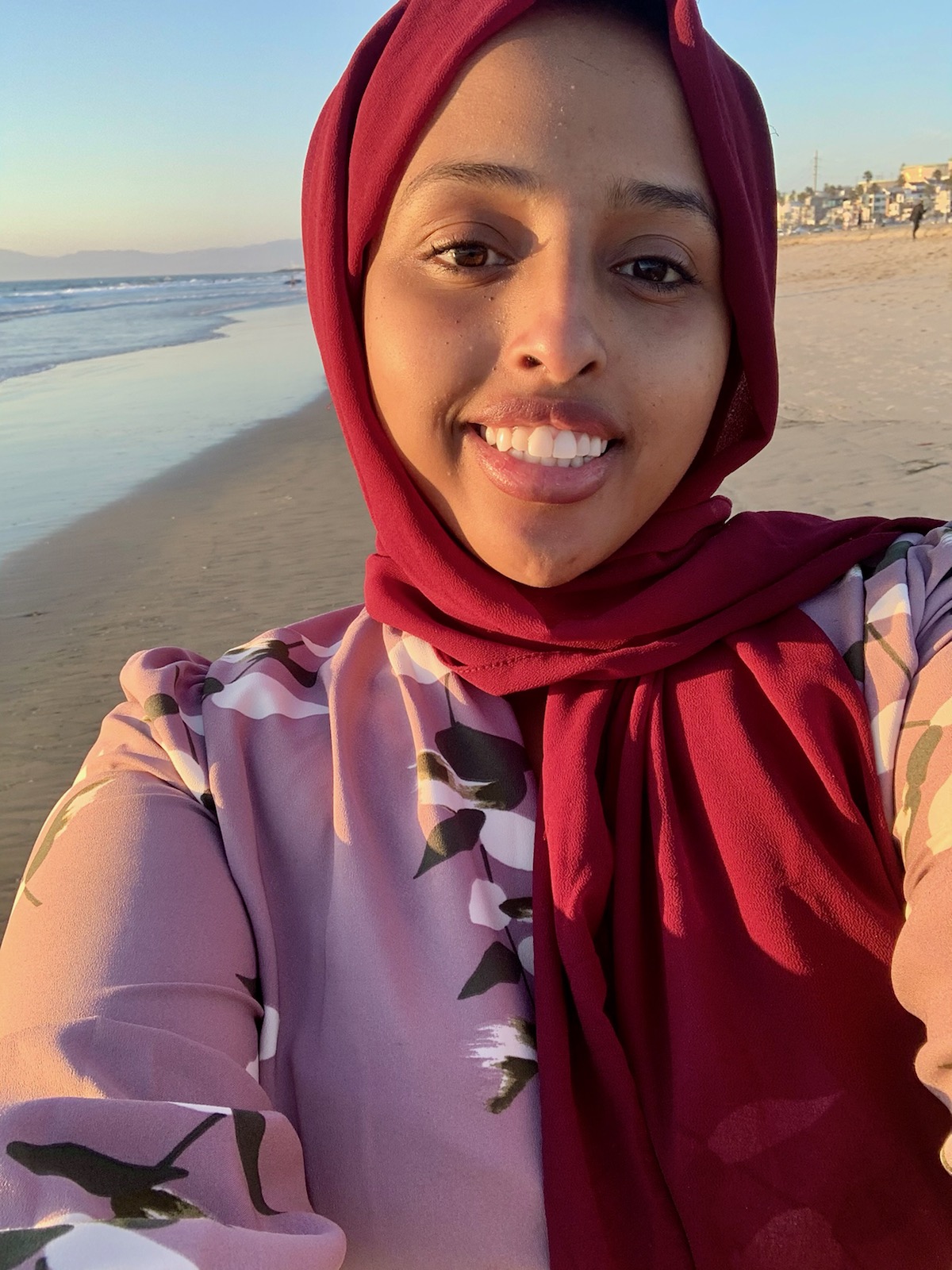 Hana Mohamed MSW, MPH
Board President
Hana Mohamed has a bachelor's degrees in both sociology and global studies, a Master of Social Work, and a Masters in Public Health from the University of Washington. In addition to her formal education, Hana has over 10 years of experience serving and elevating refugee and immigrant youth and families.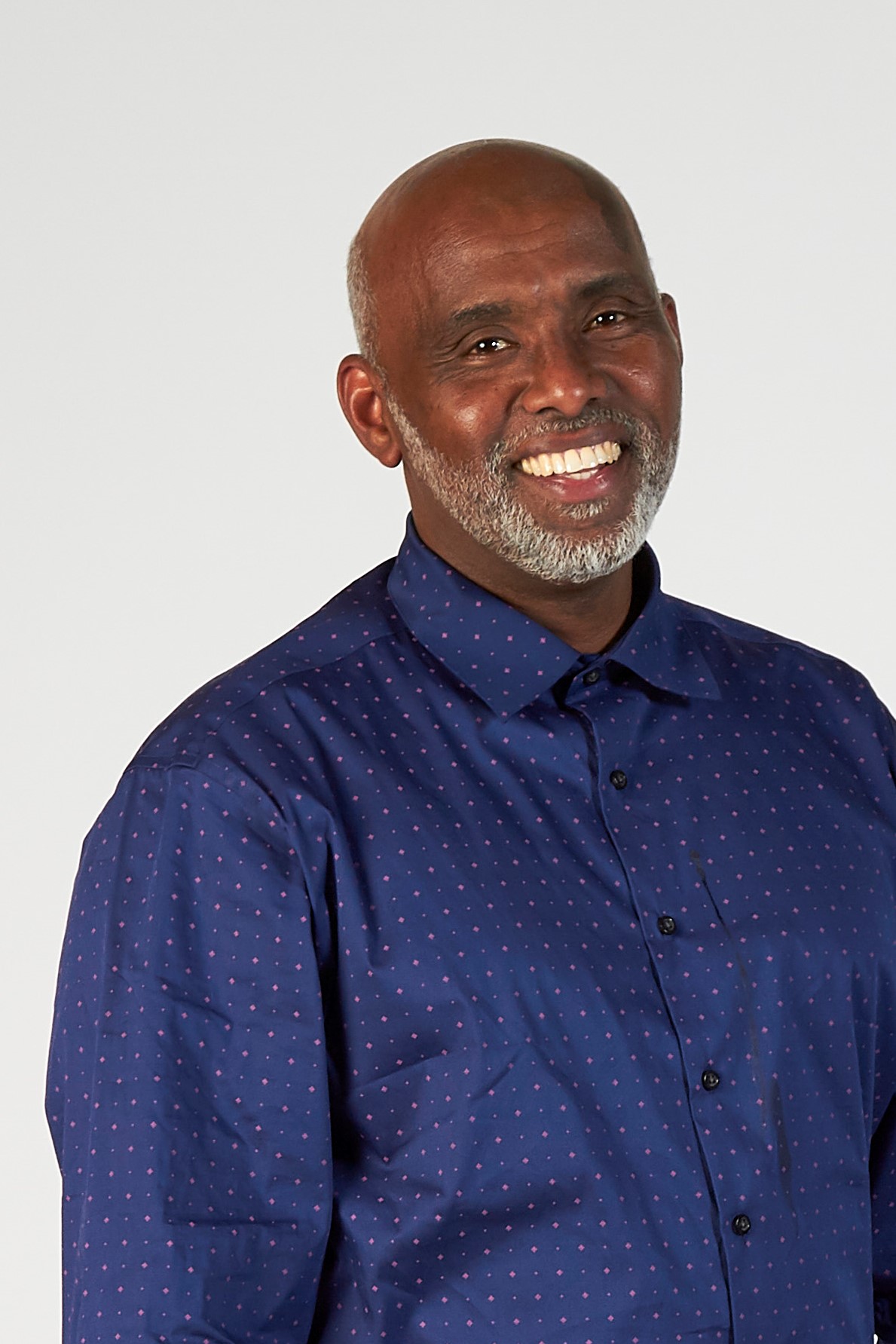 Mohamed Ali, MPH
Board Member
Mohamed Ali is a public health professional with the emphasis of International communities' health. He is a visionary, champion working constantly understanding intricate cultural, political issues and find solutions. Mohamed is a co-founder Somali Health Board, and Hope Academy in Washington State to bridge educational and health achievement gaps.
Currently Mohamed manages a childhood lead poisoning program at Hazardous Waste Management, Public Health Seattle & King County.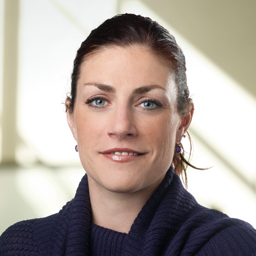 Nicole Tiano, MBA
Board Member
Nicole Tiano is one of the newest members of the SHB Executive Board. She is a creative and energetic operational and financial leader with over 20 years management experience in high-impact development organizations.  She is analytical, highly organized and a strategic problem-solver with strong field experience managing health/development projects in a wide range of countries and contexts. Throughout her career Nicole has worked in service of access and equity in health and economic opportunity.  She is deeply grateful to be a part of the SHB Board and community.  She is currently a Senior Finance Manager at the Bill & Melinda Gates Foundation and holds a BA in International Studies and Spanish from University of Richmond and a MBA from Boston University.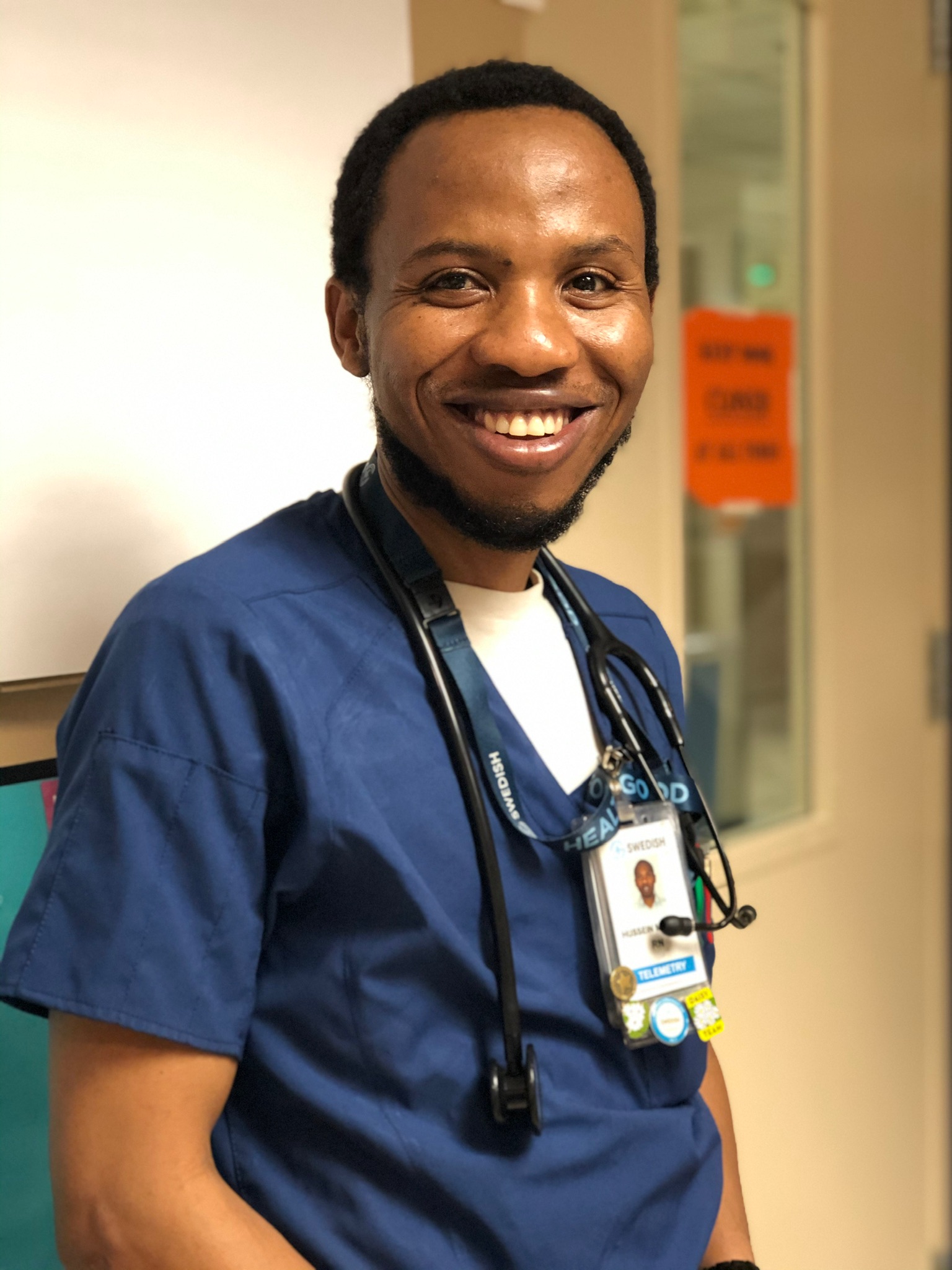 Hussein Mberwa, RN
Board Member
Hussein started volunteering in the communities during his teenage years while in high school tutoring middle school and high school students in mathematics, chemistry and biology. He graduated from Upstate Medical University with a BSN and upon graduation he accepted a job in one of the hospitals quickly excelling and gaining the respect of his colleagues as he became a very outspoken advocate for the patients and his coworkers.
Hussein has strong leadership skills, which he exercises both in the hospital and out in the community.  He is a relief Charge RN, Preceptor, mentor and Co-chair of the Shared Leadership team at Swedish Cherry. Prior to joining SHB,  he volunteered with the local Somali Bantu grassroots organization doing work in the community that focused on improving the health outcomes of the Somali Bantu population in Seattle.  As a volunteer he organized events to educate this community on various health topics including infection prevention, cardiovascular disease and diabetes. Subsequently being elected by the organization to be the executive director of the board, and has collaborated with the SHB and Swedish Medical Center to organize more events focused on health education. During the covid-19 pandemic, Hussein has been an invaluable resource to the Somali Bantu community, being available for questions and using zoom, phone calls and face-time to keep the community safe, educated and informed. Hussein is a husband and a father to three young beautiful kids (Zahara, Aisha and Adam) and enjoys teaching them how to play soccer during weekends. He is currently a graduate student pursuing his FNP and doctorate degree as he aspires to open a clinic here in Seattle in order for him to serve the community better.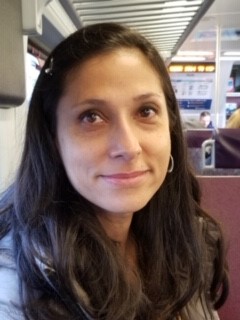 Consuelo Marin Norris, MA
Board Member
Consuelo joined the Somali Health Board in February, 2021. She has over 10 years of experience in supporting public/global health development programs at the International, Local, and State levels. Currently, she works as a Research Project Manager at Kaiser Permanente Health Research Institute. Prior to this, she worked as a Development Manager for TEPHINET, developing and expanding field epidemiology training programs globally, particularly in Latin America, East Africa, and the Middle East.
Consuelo's commitment to global health started as a child, having witnessed much inequality in her native country of Colombia. Later, her studies in philosophy illuminated her moral imperative of helping those in needs. Throughout her adult life, Consuelo has strived to work in public health initiatives in low and medium income countries, foment understanding around refugee issues, advance women's rights, and promote the transformative power of seeing oneself in the shoes of those less fortunate!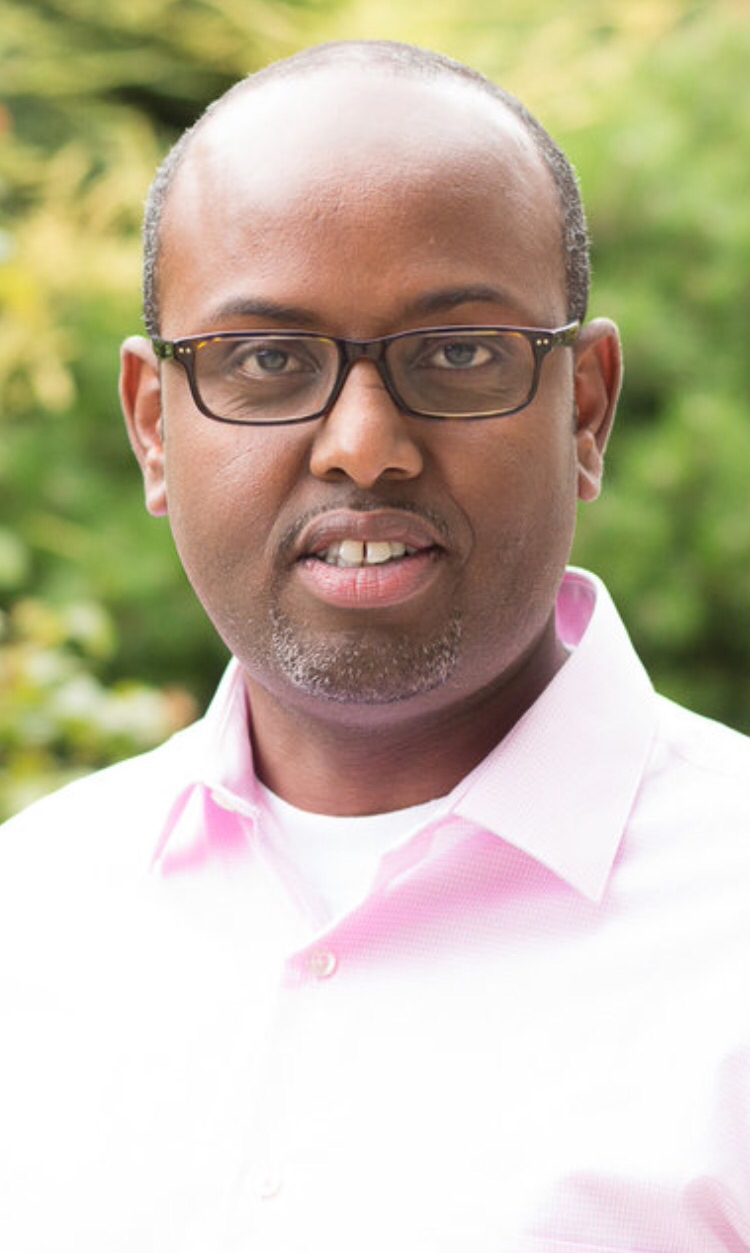 Abdulqadir Diriye, Bs, RDCS, ARDMS
Board Member
Currently, I am a member of UWMC-Northwest Heart Institute and Virginia Mason Franciscan Heart and Vascular Center. I have a Bachelor of Science in Diagnostic Ultrasound from Seattle University, and certification from American Registry for Diagnostic Medical Sonography in Cardiovascular Imaging. Previously, I had sixteen-years' experience with EAN-Holdings rental cars operations and customer relations.
My personal philosophy of care is to always care for others with the highest dignity and respect that my own family members would expect. I am committed to providing state-of-the-art Cardiovascular diagnostic imaging studies to every patient as if they are the only patient. I speak fluently in English, Somali and Swahili. I am profoundly honored and appreciate the opportunity to serve the SHB Board and community here in Seattle and abroad-in-Somalia. 
Volunteer
We have various openings to help with events and outreach throughout the year. Please reach out or apply if you're interested.
Internships
We have various openings to help with events and outreach throughout the year. Please reach out or apply if you're interested.
Employment
We have various openings to help with events and outreach throughout the year. Please reach out or apply if you're interested.